What Do You Need?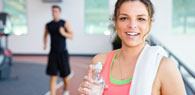 Product Development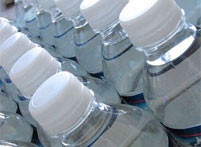 Creekside Springs' success with both innovative and start-up new product offerings can assist you in efficient product design, packing alternatives, sanitation protocols and effective shipping and storage consideration.
We have served our clients through a total consultation approach to their product development needs.  In particular, we have a wealth of experience in assisting start-ups with a wide range of challenges and issues:
Systemic modification for unique production requirements
Determination of packaging specifications
Customized equipment, as required
Selection of raw material providers
Modification and flexibility of final packaging
Trial runs and flavor evaluation
Assistance in all elements related to final product development
Creekside Springs operates unique, flexible bottling equipment permitting both commodity and premium customer-specific products.  Additionally, our sanitary equipment layout permits the selective use of micron filtration, UV light and ozone-based on this equipment's impact upon customer's additive and flavor profile.