Enhanced Water Products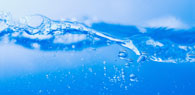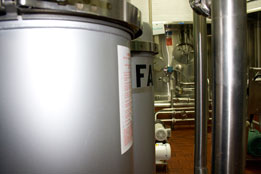 Creekside Springs operates a unique batching system permitting both solid and liquid additives for enhanced water products. Enhanced waters may include flavors, vitamins, electrolytes, preservatives or other additives using a customer's additive and flavor profile. Creekside also offers spring, distilled and purified waters as a source water base to a customer's formulary. Products may be packaged in single serve, gallon or customized bottle and cap configurations in a multitude of finished packaging specific to customer requirements.
Creekside offers flexible sanitary controls permitting selective micro-filtration, ozonation and UV light exposure to both source and finished product. Our hot, clean, in place (CIP) system permits complete flavor and profile change over without the risk of cross contamination or flavor mix. This hot CIP is unique to Creekside in comparison to traditional cold water rinses.
Creekside specializes in customized packaging, bottle and label configurations primarily for unique single serve product with specific marketing and packaging message requirements in lot sizes from 500 cases to multi truckload volumes. Our flexible warehousing permits the storage and cross-mix of single pallet SKU or flavors on a single truck.