Quality Measures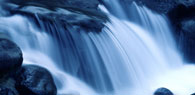 SQF Certification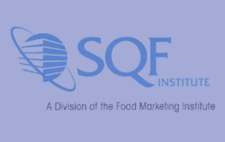 Creekside Springs operates under the protocols of the Safe Quality Food (SQF) Program.
The SQF (Safe Quality Food) Program is a leading, global food safety and quality certification program and management system, designed to meet the needs of buyers and suppliers worldwide. The Program provides independent certification that a supplier's food safety and quality management system complies with international and domestic food safety regulations. This enables suppliers to assure their customers that food has been produced, processed, prepared and handled according to the highest possible standards, at all levels of the supply chain.
Both Creekside manufacturing plants are certified at SQF Level 3: Salineville, OH and Ambridge, PA. In order to receive SQF certification, each of these plants is audited annually by NSF to assure that the product has been produced, processed, prepared and handled according to internationally-recognized quality standards.
Achieving Level 3 SQF Certification fits our organization's commitment to produce quality products and assure customer and consumer confidence.
SQF is designed as a food safety program, but it also covers product quality, a feature that is unique to a certification program of this type. Assuring consistent quality and meeting buyer specifications are important aspects of the buyer-supplier relationship.
SQF certification is supported by an increasing number of U.S. and international retailers and foodservice providers who express a preference for suppliers who implement HACCP-based (Hazard Analysis Critical Control Point) food safety and quality management systems.
For more information on SQF certification, please visit www.nsf.com/business/sqf.
IBWA Standards
The following measures are employed by IBWA member bottlers to help ensure the safety of the bottled water brands they produce:
A Multi-Barrier Approach

– Bottled water products are produced utilizing a multi-barrier approach, from source to finished product, that helps prevent possible harmful microorganisms from contaminating the finished product as well as storage, production, and transportation equipment. Measures in a multi-barrier approach may include source protection, source monitoring, reverse osmosis, distillation, filtration, ozonation or ultraviolet (UV) light. Many of the steps in a multi-barrier system may be effective in safeguarding bottled water from microbiological, chemical, and other contamination. Piping in and out of plants, as well as storage silos and water tankers are also maintained through daily sanitation procedures. In addition, bottled water products are bottled in a controlled, sanitary environment to prevent contamination during the filling operation.



Routine Testing

- Water used to produce bottled water is tested both as it enters the plant, during production and as finished product. Multiple tests and regular screening are performed by trained quality control technicians to evaluate microbial, physical and chemical quality. Such screening can be used to detect the presence of agents that may be an indicator of product contamination. These protection measures and other quality control programs help ensure that substandard products do not reach the market.



HAACP Controls

– IBWA members are required to employ a HACCP (Hazard Analysis Critical Control Point) approach to quality assurance. This practice scrutinizes every step of the production process – from source to finished product – that are critically important to the safety of the product and puts in place systems to help ensure that all safety and quality control processes are functioning effectively. Identification of risk and severity of health effects and control measures for specific biological, chemical and physical agents are included. Widely used in the food and pharmaceutical industries, the FDA considers HACCP a comprehensive method for assuring product safety.



Sources and Facilities are Secure and Monitored

– Natural bottled water products, such as spring water or artesian water, come from well-protected, underground water sources that are required by FDA regulations to be free of direct influence of surface water contamination. The water is collected at sites and bottled at facilities with security systems that may include controlled access to the plant and critical production areas, gating, motion sensors, electronic contact security alarms, and tamper-proof locks. Water intake systems are sanitary and sealed. For brands that utilize community water systems as their source, bottlers work in concert with community water authorities to ensure the security and safety of the system's source and the community's water and employ equivalent security measures at the bottling plant.
Creekside Springs is a proud member of the IBWA and the above measures are an integral part of Our Quality Process